In 2021, net household savings flows amounted to €166 billion. Saving that pay out very little. Due to low-interest rates on the one hand, and the lack of knowledge among savers on the other. That's why Marc Templeman and Cyril Garbois created Cashbee. They used banking aggregation and payment initiation technologies developed by Powens. 
The need: better remunerate savings of French savers
Of all financial services, savings are probably the one in which the need for innovation is greatest. Savings in France are primarily precautionary – money put aside for a rainy day, invested without risk, over the very short term, on regulated products such as the Livret A or life insurance products in euros – all of which give low returns. 
3 elements are important to understand the French savings context:
Most large banks, given the low rates, are unable to remunerate short-term savings and this leads to frustration. 

Some banks may remunerate short-term savings, but they do not have the network of branches to collect savers' funds. 

While many French people consider it important to save, most of them admit that they have trouble doing so. 
Cashbee has designed a solution to address these problems: build a bridge between banks that can remunerate short-term savings and those that cannot, while providing a secure savings service to savers. For this, the company uses Powens banking aggregation and payment initiation technologies. 
The solution: banking aggregation for the banking connection and payment initiation
The Cashbee app enables its customers to put dormant money to work. 
The user downloads the app and connects their current account using

Bank

, Powens' banking aggregation product.

In less than 48 hours, the user opens an interest-bearing account with a partner bank. 

Once the account is opened, the customer can make transfers from their current account to the interest-bearing account, with one click, directly from the app. They will also be able to make withdrawals easily and in total security. To offer this feature, Cashbee has integrated

Pay

, Powens' payment initiation product.
Users finally get paid for their savings. As soon as they need to recover the funds, they just make the request via the withdrawal button. It's simple, fast and secure. 
"It is very important for us to have an extremely reliable banking aggregation service and an efficient bank transfer service. Powens brings us both a strong connection capacity, which works well with almost all French banks, and also offers us the possibility of carrying out transfer operations in a very simple way." – Cyril Garbois, co-founder, Cashbee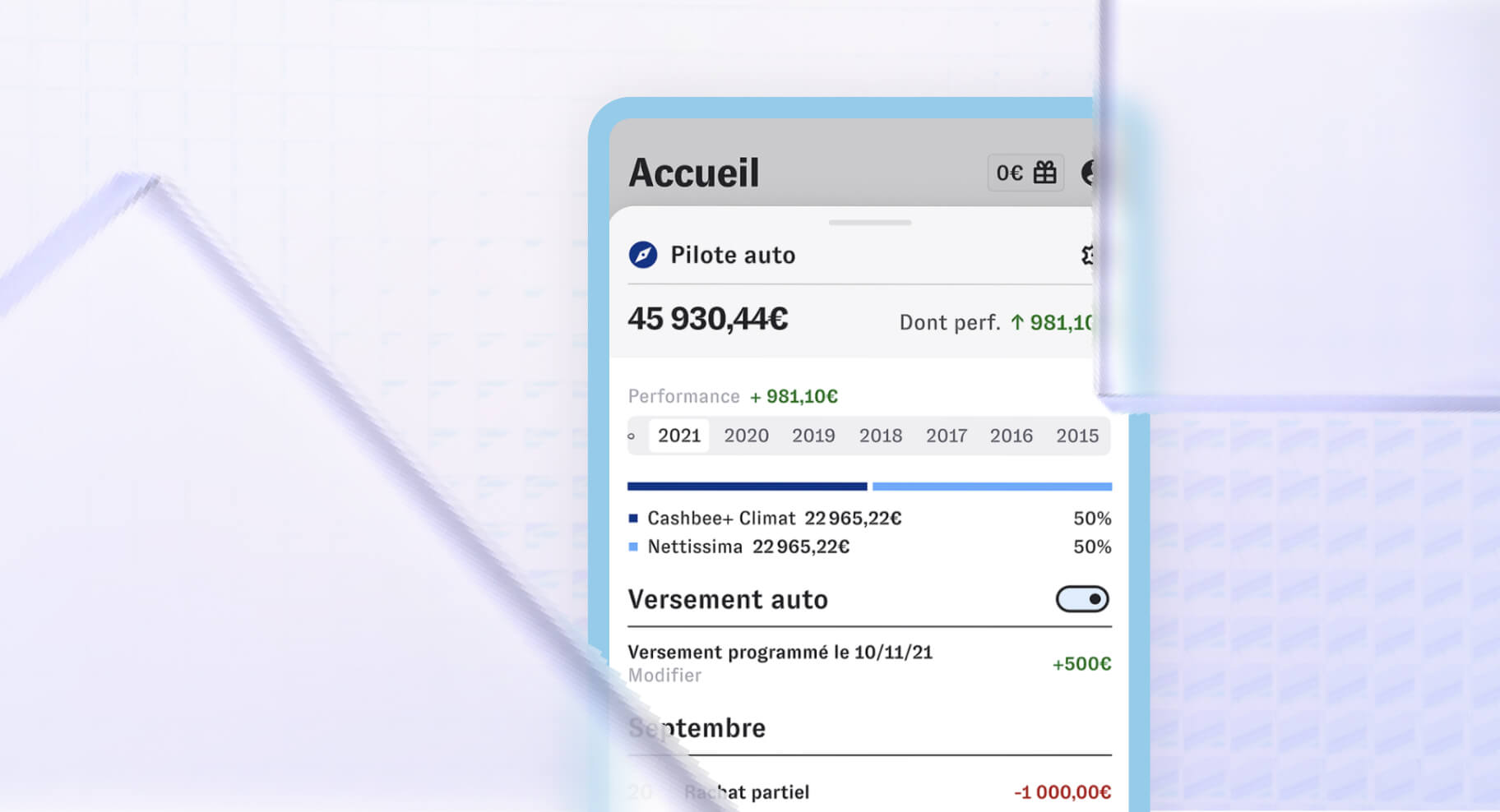 The results 
With an average rate of 1% in the first year, the yield with Cashbee is twice that of the Livret A savings booklet (0.5% in 2020). In 10 months, the solution won over more than 13,000 users. 
Cashbee also helps working people save more by providing personalized advice. 
The figures: 2022
€20,000

average outstanding amounts for private individual customers

More than
€180 million

total savings amounts

7,000+ customers
Cashbee's ambition is to become the reference savings application, first in France, then in Europe. To support its development, Cashbee has enriched its product with savings support features, as well as new longer-term savings products. The fintech company now has corporate customers too and has reached over €180 million in total savings amounts.
Do you want to tap into the potential of Open Banking?
Schedule a demo