Open Banking and Open Finance are transforming financial services in depth, in particular on the savings and wealth management market. How to take advantage of it as a historical player? Right from 2016, Harvest, a software publisher for wealth management specialists and financial analysts, chose to work with Powens. Its goal: master Open Finance and innovate.
The need: renew the relationship between wealth management advisors and their customers
The savings market is becoming less and less attractive to the French, especially young people. Why? Declining yields and aging products, such as the 'Livret A' savings book. Savers are looking for performance, meaning and new experiences. 
This lack of appetite for savings products is a problem for Harvest Group customers: wealth management advisors, private banks and all wealth and finance professionals. They themselves expect more from savings products. The better the asset supports perform, the more their advice is valued. 
In addition, end-customers often hold savings products in different banks or financial institutions. Neither the advisor nor the end customer have a centralized view over all the supports.
The solution: aggregation of savings accounts for a 360° view over the assets and more efficient communication
To address this issue, Harvest created MoneyPitch. This B2B2C collaborative wealth management portal brings wealth management professionals and their customers closer together. The creation of this product is based not only on Open Banking but also Open Finance, i.e. the ability to go beyond PSD2. 
MoneyPitch uses Powens' Bank and Wealth products. They enable aggregation of bank data and aggregation of savings and wealth data respectively. 
MoneyPitch operates through a wealth management advisor:
The wealth management advisor gives access to the portal to its customer.

Thanks to Powens, the user links up his/her various accounts and financial contracts

: life insurance, securities, PEA, employee savings, retirement savings accounts,

The

information is updated in real time

. The customer has

an aggregated view of his/her savings

, autonomously, directly from the MoneyPitch interface. Customers can consult their personalized dashboard with key indicators on their wealth and debt ratio.

Wealth management advisors have access to the same information thus facilitating their advisory services. They support their customers more effectively end to end. 
MoneyPitch also features a document exchange space, to facilitate communication between the customer and the advisor.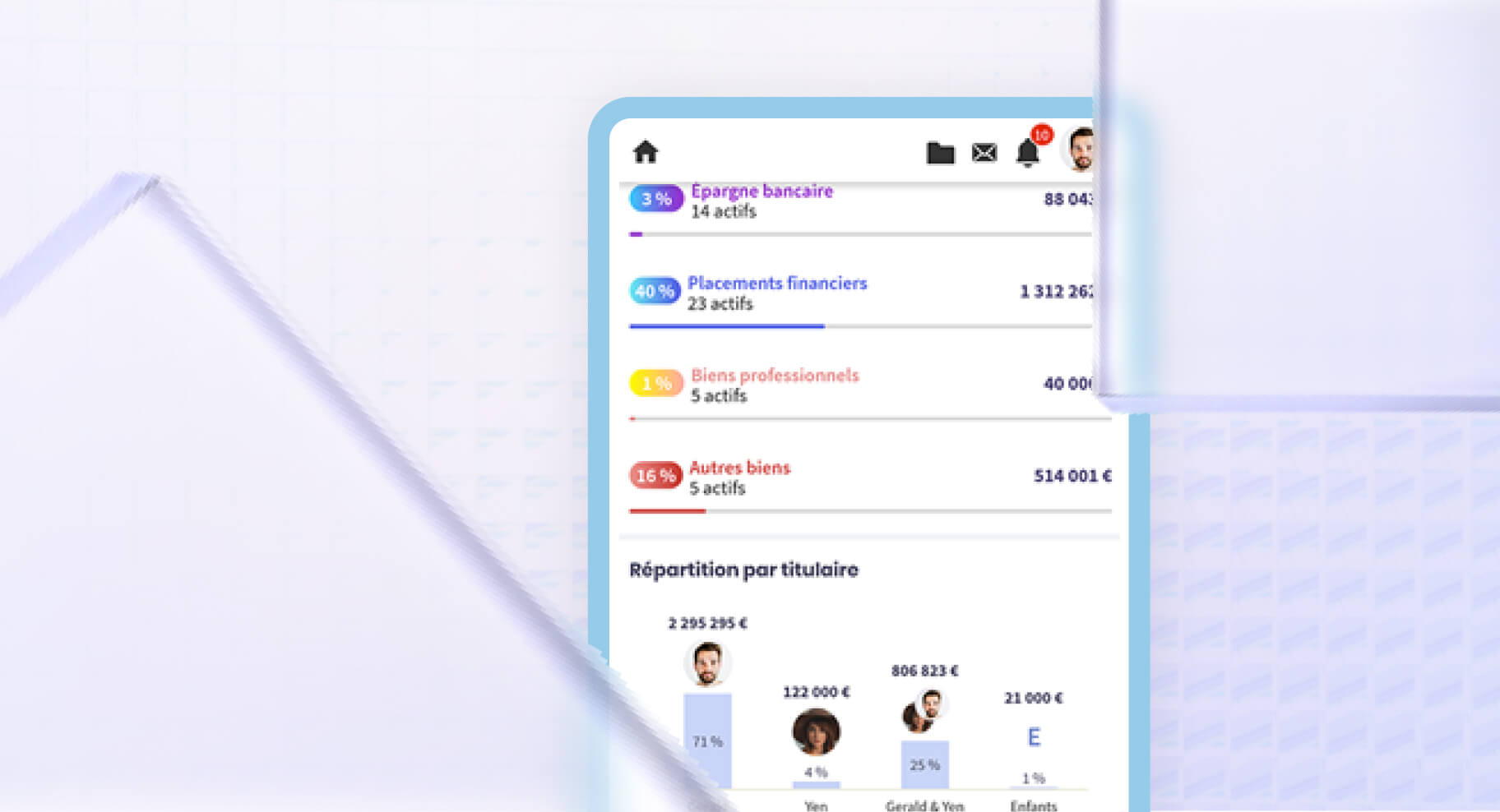 "Powens' contribution to our product is crucial. The Bank and Wealth products enable us to aggregate accounts and contracts held by the customer with external organizations. We chose Powens for its technological edge, product quality and reliability, innovation and customer support. "

Delphine Asseraf, Deputy Managing Director, Harvest
The results
More than 900 wealth management firms and private banks already offer MoneyPitch to their customers. Thanks to the app, they have become actors in managing their own assets. In return, wealth management advisors stand apart from the rest and enhance customer loyalty. 
The figures: October 2021
900

Professional customers (wealth management firms and private banks)

2/3

of customers use the app at least once a week
Harvest intends to enhance its portal in order to offer even more innovations to wealth professionals and their customers, and accelerate its European growth. Its collaboration with Powens is key to the development of these new features. 
Do you want to tap into the potential of Open Finance?
Schedule a demo with a Powens expert.